Luminous Zelio+1100 Inverter Showing "OLd" Error.
Zelio+ Inverter Showing "oLd" (Overload) Error in Display and Nothing is Work in Home. This problem comes only after power cut!
What is the meaning of error "Old"?
Luminous Zelio Inverter Showing "OLd" error it means Inverter is Overload! ( inverter Overloaded Over capacity).
Why Come "oLd" error?
Luminous Zelio+1100 Inverter is 900VA ( 750 Watt) total Output capacity. So let's suppose that total 700 watts of electricity is being consumed in our house. Inverter capacity is total 750 watt and out total load is 700 watts, load is not yet above the capacity of the inverter, so is the load is not above the capacity of the inverter then there will be no problem. But load is more then capacity of inverter then inverter is showing error "oLd".
How to solve this Problem?
Reduce excess load, if fridge, Mixer is running all this with Inverter, then you can turn it off. Now you can (Restart the inverter) switch Off the Inverter and turn it ON again.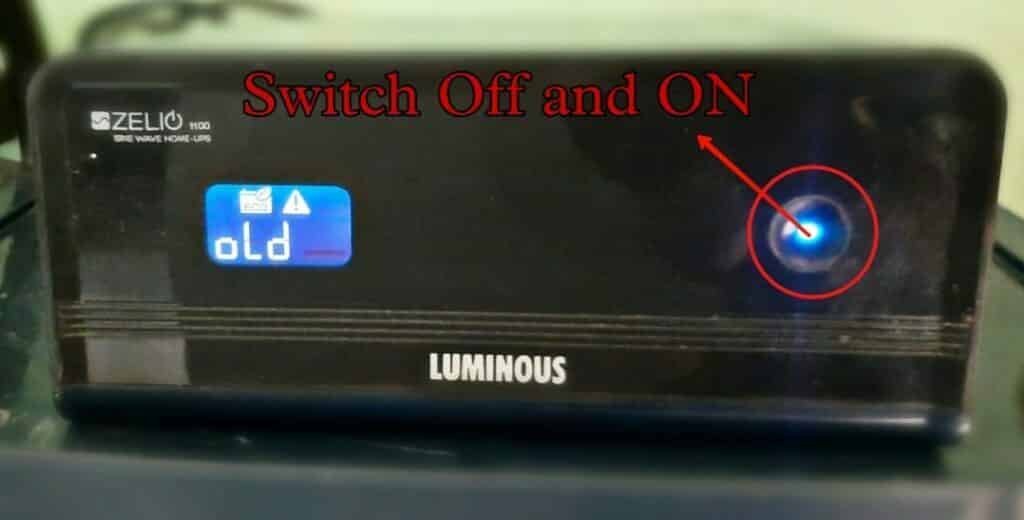 This overload problem mostly comes only after power cut? For more information visit my YouTube channel " Electrical Learner".
Sometimes this problem also comes due to bad Inverter board!