MOC3021 Random-Phase Optoisolator Triac Driver.
The MOC3021, MOC3022, MOC3023 Series consists of gallium arsenide infrared emitting diode, optically coupled to a silicon bilateral switch.
MOC3021, MOC3022, MOC3023 Applications.
Solenoid valve Controls
Lamp Ballasts
Motor Controls
Static AC Power Switch
Solid State Relays
Incandescent Lamp Dimmers
Or Many More
Specifications
Off state Output Terminal Voltage (Vdrm): 400V
Peak Repetitive Surge Current: 1A
Total Power Dissipation: 300mW
Infrared Emitting Diode Rating
Reverse Voltage: 3V
Forward Current: 60mA
Junction Temperature Range: -40 to +100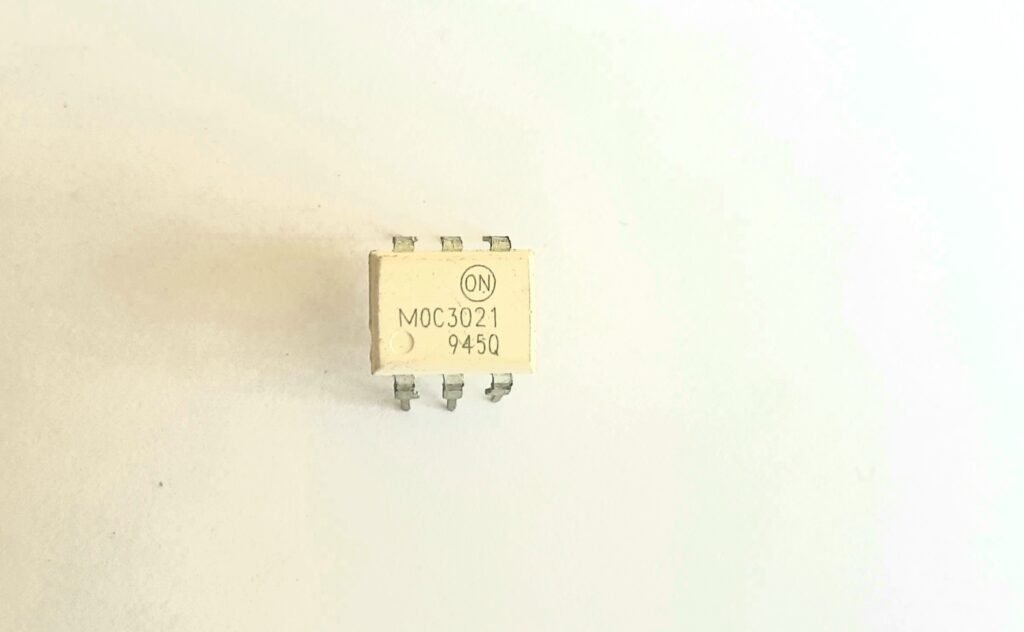 Download MOC3021, MOC30 Datasheet in pdf link is down.
Download Size 1MB